How to recolour leather shoes, steering wheels, belts and saddle bags using spray can colour
AREAS OF APPLICATION

To refresh the colour and to change the colour of shoes, steering wheels, belts and saddle bags, Spray Can Colour for coated leathers can be used. Cleaning the surface prior to colouring ensures the paint adheres perfectly and gives the surface a new look.

Full colouring jobs on furniture or car upholstery should be done by professional leather repair companies with the appropriate materials. The spray can colour is unsuitable for large
surfaces. The gloss level is too high and the surface feels too plastic like. Nubuck and suede can't be coloured.



PROCEDURE

Always test all products in a hidden area first! Adequate care must be taken when working with solvents and aerosols. Ensure good ventilation and work away from sources of ignition.

1. First the leather must be thoroughly degreased with COLOURLOCK Leather Cleaning Spirit.

2. Sand rough areas with COLOURLOCK Leather Sanding Pad.

3. Use masking tape to thoroughly cover relevant areas to avoid overspray.

4. Apply thin films of leather colour and let dry in between. A hair dryer can be used. Avoid thick layers so that the paint does not run. Repeat the process until all layers have covering.

5. Care and protect the result a day later with COLOURLOCK Elephant Leather Preserver.





QUANTITIES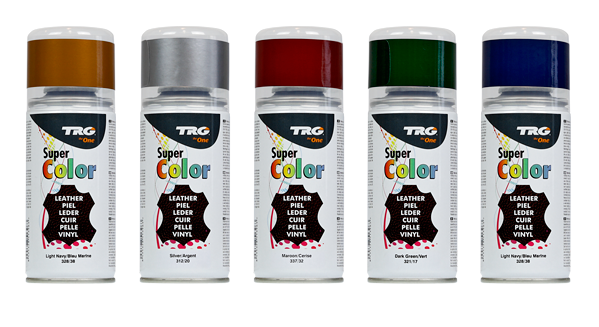 We offer the following colours (not all colours of the colour chart are available and colour sprays cannot be adjusted to samples):


Share this page on: